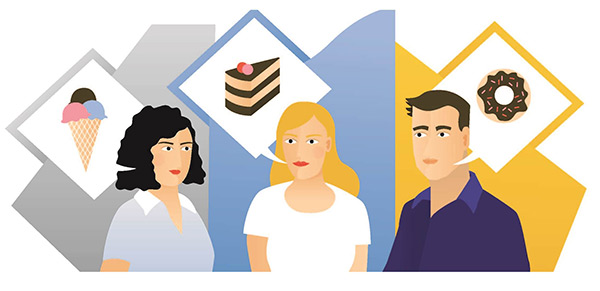 This year Diabetes UK says it's time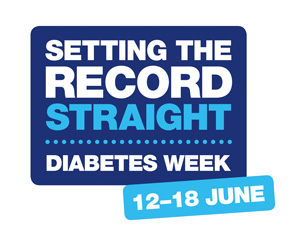 to set the record straight about diabetes. On Sunday 12th June to Saturday 18th June, Diabetes UK is asking people to get involved with their campaign that raises awareness of some misconceptions about the condition.
This could either be about blogging or vlogging your experiences, sharing Diabetes UK's materials or by holding a lunch.
Some of the strong messages from the campaign include:
"Actually more people have diabetes in the UK than cancer and dementia combined"
And
"Actually diabetes doesn't mean I can't have sweet things"
Diabetes.org.uk
The campaign highlights that whilst coverage about diabetes in the mainstream media has never been higher, there are still plenty of misconceptions. Either a lack of knowledge around type 1 and 2, such as people requiring a sugar-free diet with diabetes, around activities such as sports or driving… the list really is endless.
If you're diagnosed with diabetes then one of the challenges can be talking about the condition with friends, family… even co-workers. It can be difficult, and part of a wider learning experience that helps us manage diabetes effectively. At Abbott we feel it's important to invest in initiatives that help people manage their diabetes, and in turn explain their condition to others.
If you need to set the record straight about your own diabetes then find some of our top resources below:
This is a programme we've tailor-made to help you feel more confident with managing your diabetes. It includes useful information, clinical insights, and practical tips about how you can improve control and make the most out of your life. When you sign up all we need to is know which FreeStyle product you are using and what type of diabetes you are managing. It's simple.
With over 40,000 likes on Facebook, the FreeStyle community is growing rapidly and can be an excellent place to visit for the latest diabetes news and commentary. We regularly run Facebook competitions and other social activities you can get involved with. So please do join in.
Resources for healthcare professionals
If you're reading this blog and you're a healthcare professional, then we offer plenty of online resources so you can discover about our services. This includes a nurse training programme, e-learning through myCME, and links to other resources across the internet. This part of the website is for healthcare professionals online.
It's time to set the record straight about diabetes.