Now British Summer Time has started, whether we're fully aware of it or not, our lifestyle changes once the clocks 'spring forward'. And of course, you want to be sure you're on top of your diabetes control, so you can make the most of the summer ahead. Your FreeStyle Optium Neo and FreeStyle InsuLinx meter can help you track how your glucose levels are responding to the change in season, so you can keep that spring in your step.
Ups and downs: The seasons and your HbA1c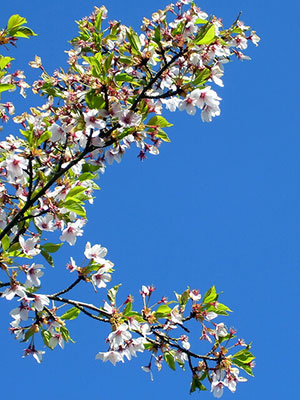 The good news is it seems summer can have a positive effect on your diabetes control. A two-year study of nearly 300,000 American men with diabetes found HbA1c levels were on average 0.22% lower in summer than in winter1. However, other studies show your HbA1c may be higher if measured in spring2, because it reflects your blood glucose levels over the past two to three months, which include the Christmas period.
Even if you don't notice a seasonal difference in your HbA1c, you'll know changes in the timing and content of your meals, and how active you are, will affect your blood glucose levels. This might mean you need to adjust your insulin doses to adapt to a change in routine. If you find you're regularly having hypos at unexpected times, or are struggling with frequent high blood glucose, it's worth talking to your diabetes care team. Testing your blood glucose and logging your insulin doses regularly with your FreeStyle Optium Neo and FreeStyle InsuLinx can help you spot patterns in peaks and troughs so you can work out what action to take.
Have you updated your meter?
Are you a changer or a leaver? Not everyone makes a point of changing the time on every clock they own when the clocks go forward; some people are happy to leave the clock in the car, or on the oven, on the basis they're accurate for half the year.
One clock is well worth changing though: the time setting on your FreeStyle Optium Neo meter. Knowing the exact time of your glucose readings and insulin doses is essential to be able to spot patterns in high blood glucose and hypos. This can then help you adjust to any springtime changes in your routine, such as eating supper later or getting up earlier. If you haven't got round to it yet, updating your FreeStyle meter only takes a minute: see the how-to guides:
To change the time setting on your FreeStyle Libre reader:
To change the time setting on your FreeStyle blood glucose meter:
Please refer to the Users Manual for complete details on the use of your system.
Do you notice seasonal differences in your HbA1c? And how do you adjust your diabetes management once summer is on the way? Please share your experiences on our Facebook page.
References
1 Tseng C-L et al. Seasonal patterns in monthly HbA1c values. American Journal of Epidemiology. 161; 6: 565-574. http://aje.oxfordjournals.org/content/161/6/565.full
2 Maguire GA and Edwards OM. Seasonal variation in glycated haemoglobin in diabetics. Annals of Clinical Biochemistry. 2001; 38: 59-60. http://acb.sagepub.com/content/38/1/59.extract