Disclaimer – The author's views are entirely his own and may not reflect the views of Abbott.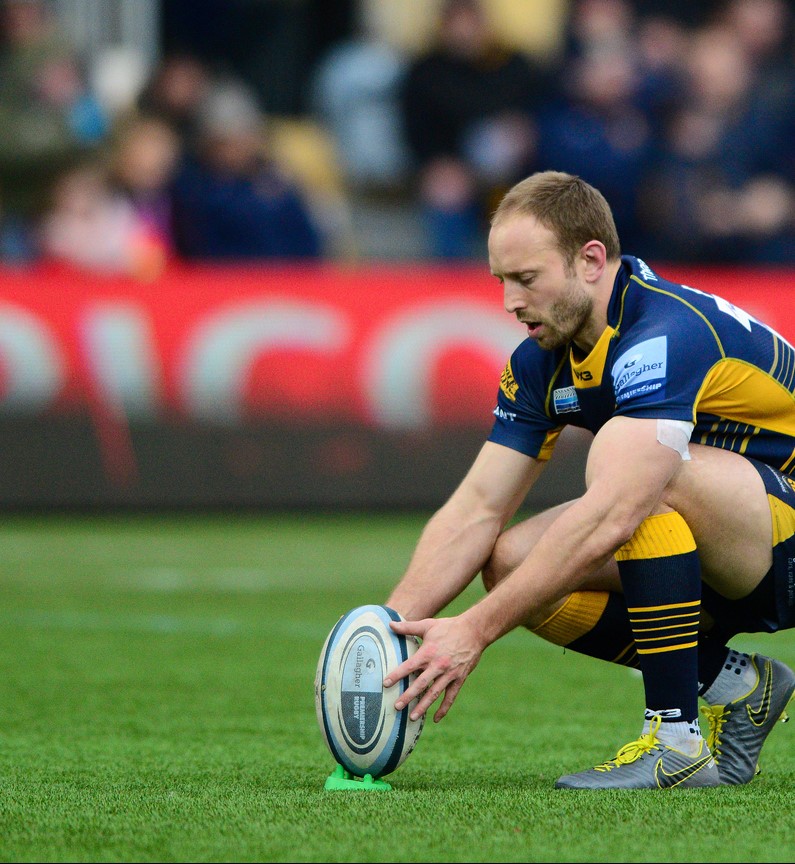 I was busy preparing to play Gloucester Rugby in the Gallagher Premiership when we entered lockdown and all our worlds changed. The game was scheduled for the Saturday, postponed indefinitely on the Tuesday leading up to it and I was sent home to await further instructions. I'm still here and from a rugby perspective, it doesn't seem like I'll be pulling on the boots any time soon! My teaching is coming on though - but don't ask for my son and daughter to agree.
Getting to grips with my diabetes
To give a bit of background, I'm a 33-year-old (just…and birthdays in lockdown shouldn't count, in my honest opinion) professional rugby player for the Worcester Warriors and my type 1 diabetes was diagnosed aged 19, one year into my pro rugby journey.
It's fair to say it was a bit of a kick in the teeth initially, but I've been fortunate with the support I had/have around me and I didn't let it stop me from doing what I needed to do, subject to a fair few hypos and hypers as I learned how all the injecting of insulin and glucose tablets worked.
My life as a person with diabetes, for the majority of my rugby career, has been fairly typical I'd say. My day was spent monitoring my blood glucose, chasing hypers with insulin and hypos with food. Throw in a few training sessions to mess things up a bit and if I managed to ride this glucose rollercoaster, without too many big bumps along the way, I'd consider it a good day.
A wealth of fascinating data
When flash glucose monitoring and the FreeStyle Libre system came into my life, they changed my perception of my diabetes dramatically.
Firstly, it was so much more convenient than finger prick testing. I was able to scan the FreeStyle Libre sensor on my upper arm mid training session, mid match even, and in a world where every movement I make on the rugby pitch is recorded, this additional data was invaluable both for my career and my life in general. For the first time, I saw what was going on in-between the point-in-time finger prick test results*. It was fascinating.
For example, before the flash technology, I would go to bed with a finger prick test, making sure I was where I needed to be, then in the morning I'd repeat and given decent readings, I assumed I was cruising through the night in a blissful state of glucose balance, well rested and ready for another gruelling day of training. Turns out I was wrong.
The FreeStyle Libre system showed very common night time hypos that I wasn't waking up to treat and this spooked me. The technology gave me the confidence to make changes towards better management and to try new things as well as give me the opportunity to correct early if needed by looking at my glucose trends**. Without seeing the black line on my FreeStyle LibreLink app filling in the blanks between scans***, there's no way I'd have known about my nightly slips, unless I'd eventually gotten into trouble.
The confidence to try something different
Life when you live with diabetes can be tough and there are often curve balls thrown in just to keep you on your toes! HOW AM I 16.3 mmol/L? For me personally, the tech has a big part to play in overcoming these issues. Everyone's diabetes is individual and one size definitely doesn't fit all. With the Flash technology however, I can take a wider view of my diabetes and in turn try a new approach.
Something I'm 18 months or so into exploring, is a low-carb diet and I must admit I'm still surprised at how well it's working. As mentioned, it won't be for everyone and there's a bit to learn and consider before trying any change, but when I look at my daily patterns, time in target, daily graph and average glucose on my app, the data is there to back up how well I'm feeling and indeed performing on the rugby pitch. I simply wouldn't have tried this without the FreeStyle Libre system and I can't explain how grateful I am.
You've got this
Now, hopefully there'll be a few youngsters still awake and reading? I guess if I can pass on any wisdom it would be around testing. It's the only way to learn about your diabetes and begin to piece together what does what to your blood glucose levels. Only then can we start to make a smarter plan going forward and for me, the Flash technology has been the biggest help with this.
Every young person with diabetes I meet, especially those who attend my Diabetes Rugby Academy in Worcester, amazes me with their resilience. I find it inspiring how little they let diabetes get in the way, and when it does, just how quickly they bounce back and get cracking again.
Chris Pennell is a professional rugby player for the Worcester Warriors and a FreeStyle Libre Ambassador.