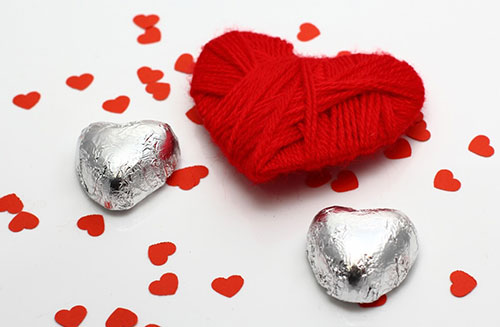 Diabetes technology doesn't exactly conjure up images of romance, but for people with diabetes it can be part of a healthy relationship. Staying on top of your self-management can help prevent diabetes from taking over the conversation when you're spending time with someone special. Here are some tips to help you make the most of quality time with your sweetheart.
Check your glucose level, eat well, take your medication and keep your health logs. Managing your diabetes without hiding it from your significant other is part of building an honest and open relationship. If your partner isn't familiar with your self-care regime, explain what you're doing and why. Talk your partner through a data download from your FreeStyle blood glucose meter (find the FREE data management programme for your FreeStyle meter) or a few days from your diabetes logbook. Speak up when you know you need to eat, or when something your partner wants to share doesn't fit into your meal plan.
Engage in social (physical) activities. Rather than thinking of exercise and your meal plan as yours only, ask your partner to join you. Taking a walk or cycle ride together can be romantic, or a competitive match on the squash court can really get your heart racing. Cooking a nutritious meal can bring you closer together at the dining table as well as in the kitchen.
Be prepared in the bedroom. Especially for people who take insulin, night-time low blood sugars can be a real nuisance and potentially dangerous. Stock your bedside table with some fast-acting glucose – a sugary drink, glucose tablets or gummy sweets – so you don't have to venture to the kitchen in case of a hypo. Keep your FreeStyle blood glucose meter on your bedside table at night so it's easy to check before you take on sugar when you have hypo symptoms: your glucose level may be lower than you think, or your symptoms may be more severe than you would expect based on the result
Pre-measuring glucose tablets or sweets into portions of roughly 15g carbohydrates each can help reduce your chance of bouncing up to a high glucose level after correcting a hypo. Similarly, keeping a small plastic cup with a line marked for a 15g carb serving in your bedside table could help you avoid gulping down more than you need. In addition to helping you stay in your target range, keeping your FreeStyle meter and hypo treatments by your bedside can reduce the chance of diabetes-related bumps in the night which might disturb your partner. Our FreeStyle InsuLinx meter even has a backlight to make it easy to see the screen in the dark.
For more on this check out our diabetes and healthy relationships webpage.