Disclaimer – The authors views are entirely her own and may not reflect the views of Abbott Diabetes Care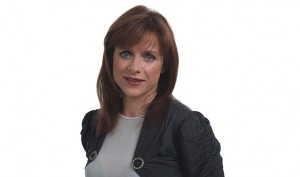 G
etting a diagnosis of diabetes is tough for anyone – at first you have to come to terms with having the condition, then you have to think about how to manage your condition going forward. But the good news is that you'll have support every step of the way. We're hugely lucky in the UK to have the NHS. For instance, every person in the UK who has diabetes has access to annual eye screening to reduce the risk of eye complications, as well as expert dietician advice.
Every patient newly diagnosed with diabetes also has access to a structured education programme. This aims to give you the information you need to allow you to feel more in control of your own condition. If you haven't been offered this programme, you can ask your doctor to be referred. The most important person in your condition is you – your doctors and nurses can offer advice and prescribe medicines, but they can't be there at every mealtime and every time you decide whether to exercise or sit at home on the sofa.
And then there's the medicine. If you have type 2 diabetes, you may not need to take medication initially, although you will be given advice on diet and lifestyle. But it's likely you'll need to take medication in due course to help control your blood glucose. If you have type 1 diabetes, you'll need to take insulin regularly from as soon as you're diagnosed. The NHS can help here, but you need to be prepared.
If you have diabetes (unless your diabetes is controlled with diet and lifestyle alone) you're eligible for a medical exemption certificate, which allows you to get all your NHS prescriptions without paying a prescription charge. The job of monitoring free prescriptions was taken over by the NHS Business Authority in 2014, and they have clamped down on claims. If you claim free prescriptions without a valid certificate, you could be fined up to £100.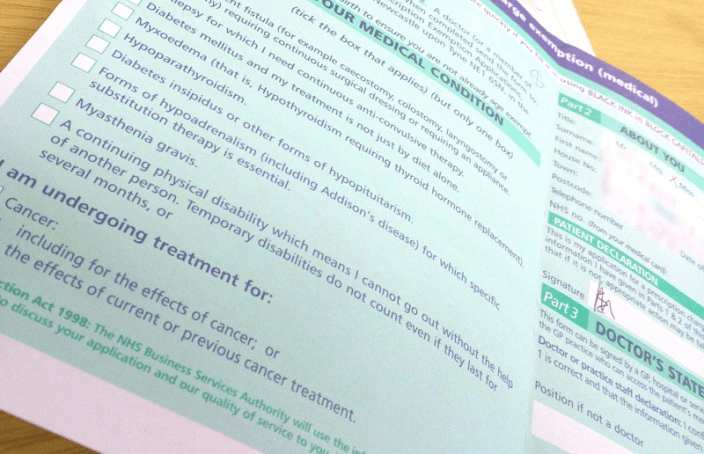 You need to reapply for this certificate every five years (you should get a reminder in the post about a month before your certificate expires). You ask at your GP's surgery for a form FP92A, fill in parts 1 and 2 and ask the practice to sign to confirm you have a condition which entitles you to free prescriptions. They will send the form off for you, but it's your responsibility to ask them to do this. If you claim for a medical exemption certificate for the first time and have to pay for prescriptions before it arrives, ask your pharmacist for an FP57 receipt and refund claim form when you pay for the prescription. That way, you can claim a refund once you get it.
Read more about Dr. Sarah Jarvis