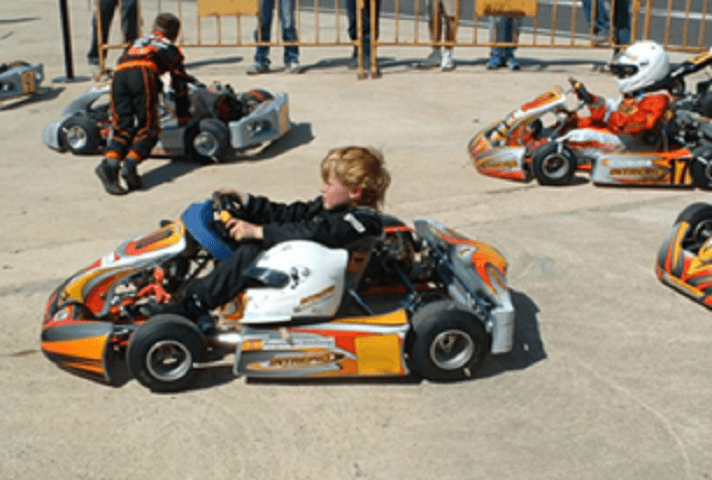 Disclaimer – The author's views are entirely his own and may not reflect the views of Abbott.
I was diagnosed with type 1 diabetes at the age of one. I was never told I couldn't do something due to my diabetes. In fact, I was encouraged to do sports. There was not a sport I was not able to take part in.
When I lived in Spain, I competed in judo, winning my first competition at age five. When I moved to Germany, I also took up snowboarding and ice-hockey alongside motorsport.
Motorsport is my true passion
I have been racing for 15 years now.
I started karting in Spain when I was five years old. My biggest challenge there was coping with the heat, in temperatures of 45 degrees in the summer. Imagine being in a sauna in full kit with helmet on, for two hours – that's what it felt like.
I gradually moved through the ranks of motorsports, winning a silver trophy when I was 11.
I then moved back to England to continue to pursue my real passion for motorsport racing. I had another year in karts then moved up to car racing.
My first season was good for a rookie. In 2017, coming close to winning the VAG trophy was a big highlight when I came third in the Championship.
The following year I moved up to British GT. For that, I needed to get my professional license; this is where the difficulties started.
There were challenges on the way to obtaining my motorsport license due to having diabetes. I had to prove that my diabetes was under control and I was fit and able to race without having a hypo.
Even though, up to that point, I had already been racing for eight years, without an incident.
I eventually received my license after 6 months of back and forth. And I was able to race professionally….
My diabetes has never stopped me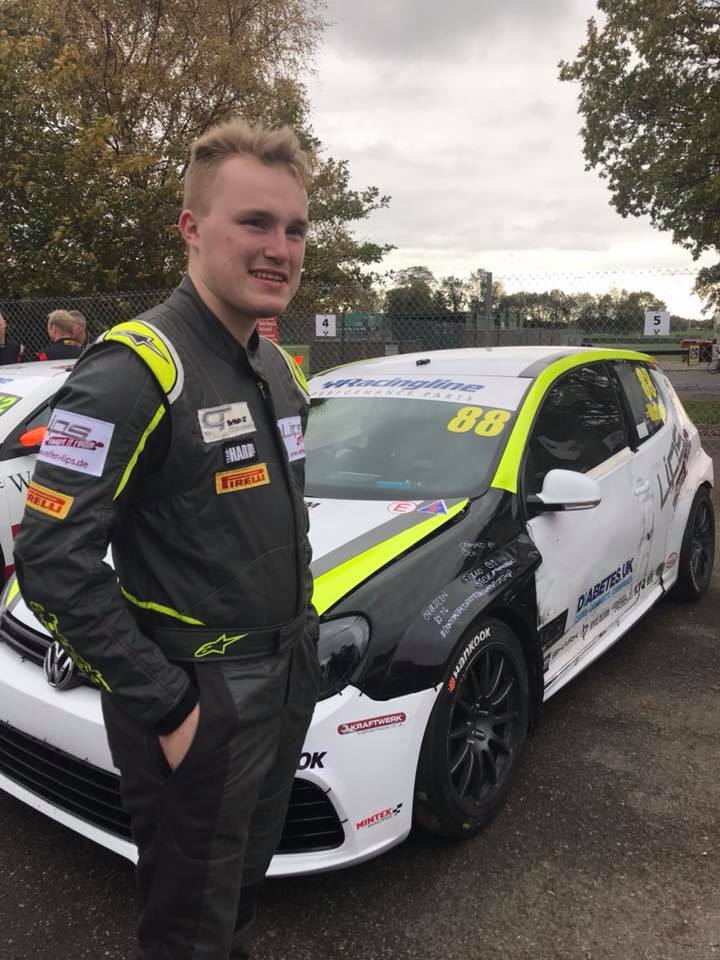 I was always able to do anything I put my mind to, with a little help. For every sport, I would monitor my blood sugar very closely; this was a challenge with constantly having to prick my finger.
When I started using the FreeStyle Libre system, it made everything much easier. Especially during races, when I'm strapped in the car, with all my equipment on, I can't just quickly prick my finger* and see my sugar levels. In fact, my dad and pit crew use the FreeStyle LibreLink app** on my phone during pitstops to scan the sensor so I can see my sugar levels and can take action with food, drink and insulin.
With the FreeStyle Libre system, it's much quicker and easier to just swipe across my arm and see my sugar levels. With it also predicting the direction my sugar is going in, I can prepare for an event and this is of huge benefit to me in endurance racing because I don't have to guess. It helps so much in my daily life too.
I was brought up to believe I could do anything I wanted to do and I have never let diabetes stop me. The FreeStyle Libre system has made that just a little bit easier, by helping me to manage my condition more conveniently.
Ben Wallace is a British GT motorsport racing driver and FreeStyle Libre ambassador. Find out more at https://www.studentmotorsport.com/ and Ben tweets @BenWallace88.