As a nation we're eating far less meat, fish and poultry than we did seven or eight years ago1. This may be for a variety of reasons: financial, ethical, or the popularity of campaigns like Meatfree Monday. But for people with diabetes, health may also be near the top of the list.
Newspaper headlines such as 'Vegetable diet will beat diabetes' make it sound as if to cure diabetes, all you need to do is swap burgers for broccoli2. Obviously there's more to it than that, so what's the evidence of how vegetarian diets affect diabetes, and are there any downsides to going meat-free?
The evidence for veg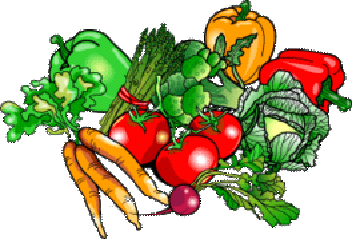 The British Dietetic Association (BDA) says a well-planned vegetarian diet will have less saturated fat and fewer calories, and more fibre and plant-based micronutrients than a standard meat-eater's diet3. So far, so good for overall health.
However, a 2006 review points out that vegetarian and vegan diets also tend to be lower in protein and rich in carbohydrates4. Not ideal maybe if you are used to controlling your carb intake to manage your glucose levels.
As we know, not all carbohydrates are the same. A number of studies have found that adding high-fibre carbohydrates to meals improves glucose levels immediately post-meal and in the longer term in people with diabetes, although not necessarily as part of a meat-free diet5.
In 2014, a review that specifically looked at trials of vegan and vegetarian diets in people with type 2 diabetes found on average they reduced HbA1c by 0.39%.6 Of course, every little helps, but you might feel it's not worth giving up your favourite bacon butty or Sunday roast for.
Change your diet, change your control?
As the BDA says, giving up meat and fish won't make your diet any healthier on its own.3 A vegetarian diet that's very high in calories and refined carbohydrates could be worse for your glucose control and overall health than a meat-eating diet.
If you do decide to go vegetarian, the BDA recommends balancing meals to ensure you don't miss out on protein or the vitamins and minerals in meat and fish, such as iron, zinc, omega-3 fats and selenium. There are plant-based sources of all of these, including pulses, wholegrains, nuts and seeds.3
If you don't eat eggs or dairy products, it's also important to eat foods fortified with vitamin B12, as people with diabetes are more likely to be deficient in this essential nutrient.7
Changing your diet in any major way is likely to have an effect on your blood glucose levels. Eating lots more fibre, for example, could increase the risk of a hypo as the carbohydrate content of your meal is digested more slowly. Testing your blood glucose levels and logging your insulin doses regularly can help you work out how your body is responding to your veggie diet, and make any adjustments as you need to.
Are you a vegetarian or vegan? If so, how does your diet affect your diabetes? Or are you considering going meat-free? Please share your thoughts on our Facebook page.
References
1 Family Food Survey 2013. DEFRA/ONS.https://www.gov.uk/government/collections/family-food-statistics
2 Daily Express. 'Vegetable diet will beat diabetes' Nov 24 2014. http://www.express.co.uk/life-style/health/185165/Veggie-diet-better-than-drugs-to-beat-diabetes
3 BDA Food Fact Sheet. Vegetarian Diets. https://www.bda.uk.com/uploads/assets/3f9e2928-ca7a-4c1e-95b87c839d2ee8a1/Plant-based-diet-food-fact-sheet.pdf
4 Key TJ et al. Health effects of vegetarian and vegan diets. Proceedings of the Nutrition Society .2006 Feb; 65 (1): 35-41 http://www.ncbi.nlm.nih.gov/pubmed/16441942
5 Slavin JL. Position of the American Dietetic Association: health implications of dietary fiber. Journal of the American Dietetic Association 108(10): 1716-1731. https://www.andeal.org/vault/2440/web/JADA_Fiber.pdf
6 Yokoyama Y, et al. Vegetarian diets and glycemic control in diabetes: a systematic review and meta-analysis. Cardiovascular Diagnosis and Therapy. Published online October 10 2014 http://www.thecdt.org/article/view/4977/5858
7 Kibirige D. Vitamin B12 deficiency among patients with diabetes mellitus: is routine screening and supplementation justified? Journal of Diabetes & Metabolic Disorders 2013, 12:17 https://jdmdonline.biomedcentral.com/articles/10.1186/2251-6581-12-17