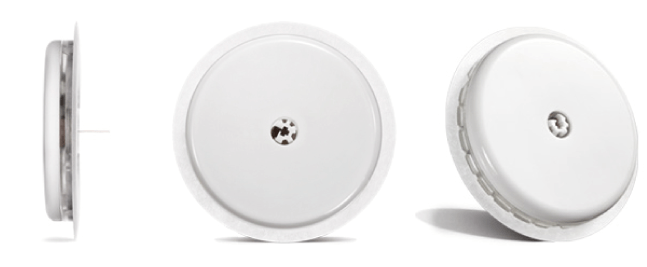 The FreeStyle Libre sensor's small size makes it discreet to wear. It is worn on the back of the upper arm and lasts for up to 14 days.
The sensor has a small, flexible tip that is inserted just under the skin.
Unlike traditional blood glucose monitoring, using the FreeStyle Libre sensor does not involve painful routine finger pricks1. Users can scan as many glucose readings as they want whilst the sensor is being worn, even through their clothes2!

It continuously measures the glucose concentration in the body's interstitial fluid, and stores 8 hours of data. This means that for a complete glycaemic picture, your patient only need to scan once every 8 hours – enabling them to make more informed decisions about how they manage their diabetes.
The FreeStyle Libre sensor is water-resistant and can be worn on the back of the arm for up to 14 days whilst the patient showers, bathes, swims, exercises or plays3.
What Does 'No User Calibration' Mean?
Calibration is needed because the sensitivity of each sensor can vary within each batch that is made.
The FreeStyle Libre sensor is made by a process which means the sensitivity of the sensors varies very little. This means that it is calibrated at the factory.
What'S The Difference Between Traditional Blood Glucose Testing And Flash Glucose Monitoring?
Finger prick blood glucose readings and sensor readings won't always match and in fact are likely to be different4. Sensor glucose reading come from the interstitial fluid (ISF), a thin layer of fluid that surrounds the cells of the tissue below the skin. There is a 5 to 10 minute delay in ISF glucose response to changes in blood glucose5.