LibreView

LibreView∏,₼ is a secure, cloud-based diabetes management system where glucose data from a
patients FreeStyle Libre system can be uploaded and viewed, with the option to share the data with
the whole care team.

LibreView provides healthcare professionals and patients with access to clear, easy-to-understand
reports on glucose performance to aid decision making.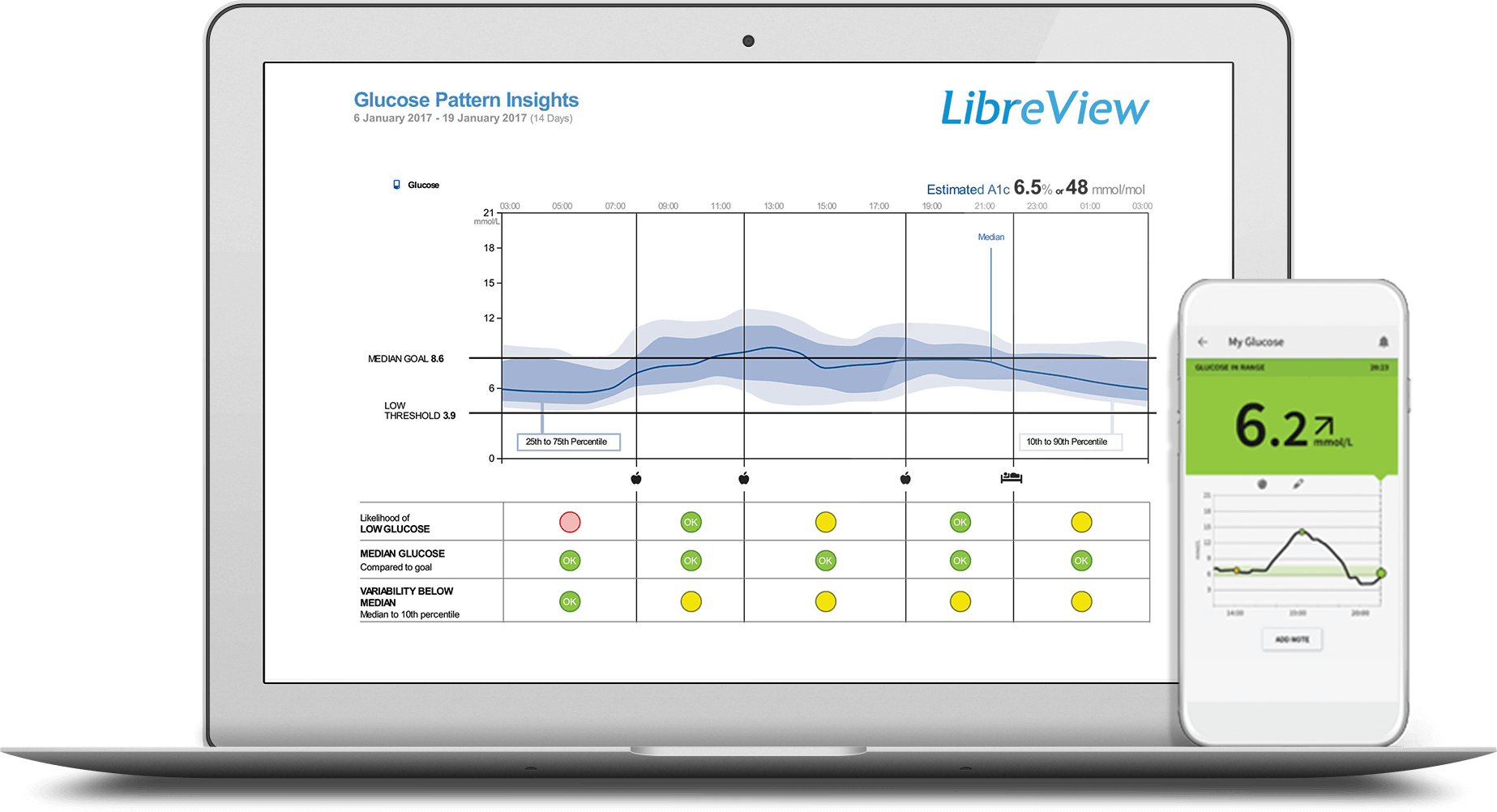 Simulated data for illustrative purposes only. Not real patient or data.